News Article
TPAF App Security Project Announces Billboard Campaign to Highlight Cybersecurity Concerns
---
For Immediate Release Contact: Abigail Graham: (202) 417-7235
June 13, 2022
Washington, D.C. – Today, the Taxpayers Protection Alliance Foundation (TPAF) announced a new six-figure ad campaign to raise awareness about its App Security Project, an effort to educate American consumers' about risks to their online privacy and cybersecurity. The campaign will run in several states including: Colorado, Georgia, Arizona, and New Hampshire.
TPAF Executive Director, Patrick Hedger, offered the following statement:
"At a time when leaders in Washington should be focusing on creating solutions to the economic burdens facing American families each day and strengthening our national security, policymakers around the country have instead shifted its priority to attacking technology companies for practices that preserve Americans' online privacy and safety.
"We've seen countless polls show that Americans are most worried about the state of our economy.
"Not only this, but in a time of increased cyberattacks, Americans' online security cannot be put at risk. Several efforts in Washington and state capitals could weaken the app ecosystems and in turn give opportunity for petty criminals all the way up to bad state actors, like Russia and China, to access private information.
"Americans need to know that if policymakers across the country don't correct course and embrace innovation, they may soon be forced to purchase additional anti-virus and cybersecurity protection, further adding to the economic strain that many Americans are feeling."
###
Taxpayers Protection Alliance Foundation (TPAF) is a non-profit, non-partisan organization dedicated to educating the public through the research, analysis and dissemination of information on the government's effects on the economy.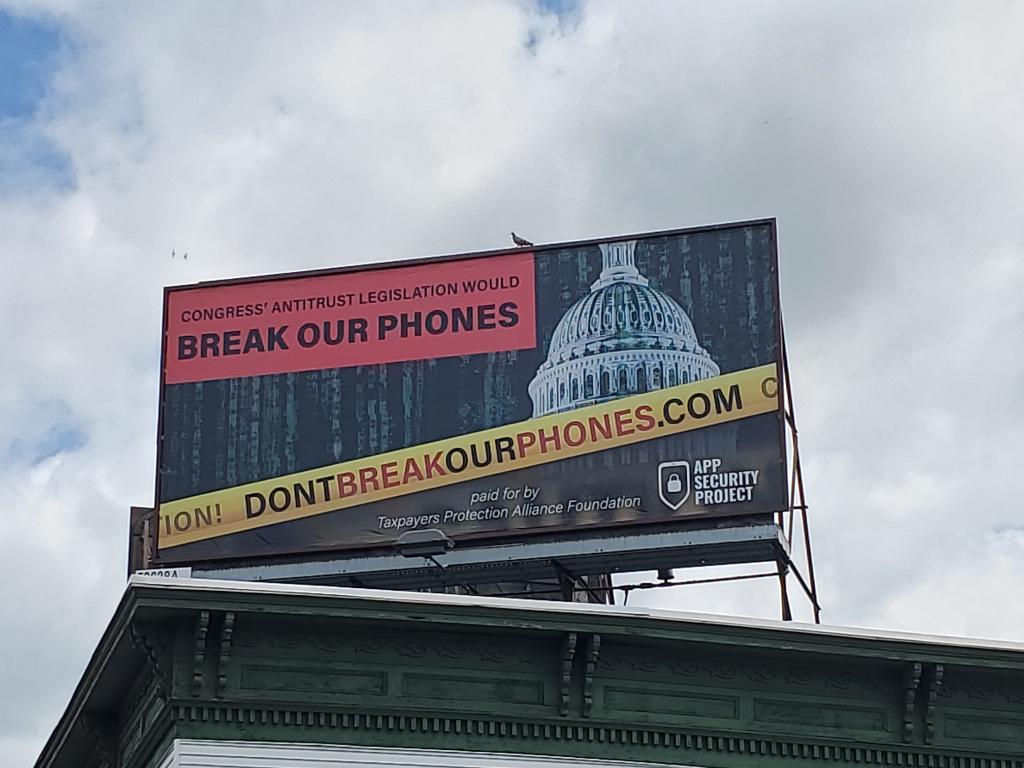 ---
Published on June 15, 2022